Marron Glacé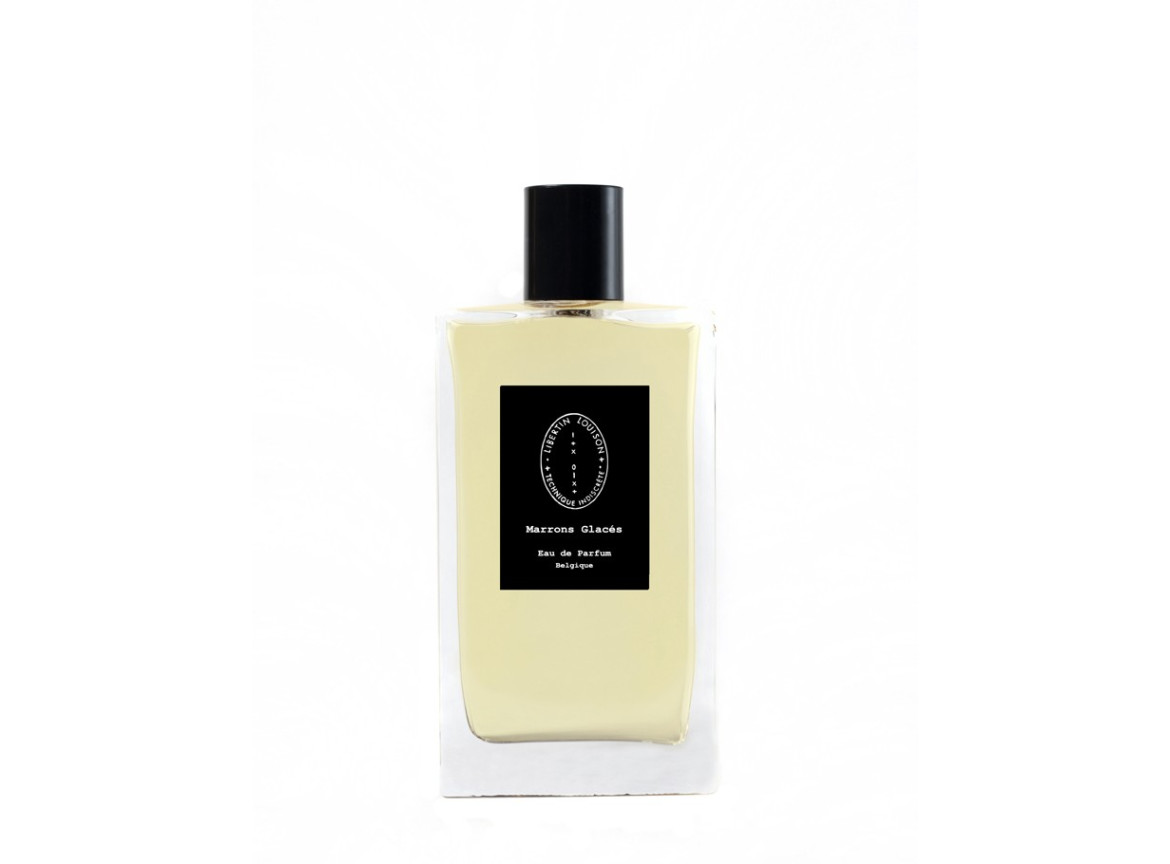 Inspiration
---
Winter 1959, during the promotion of the movie "Les chemins de la Haute Ville" Just before the screening, Simone Signoret moved in a small cosy lounge filled with flowers, a butler brings her a glass of champagne and marrons glacés (iced chestnuts) which she loves, this iced oriental balsamic chocolate which contains a vanilla-coconut cream, traces of mint leaf and fig, an addictive sweetness of the scent of flowers that perfume the room.
In 1960, Simone Signoret received the Oscar for best actress for her interpretation in "Les Chemins de la haute ville", becoming the first French actress to receive this award.
---
---
---
---
Formula
---
Hespéride
Petit Grain Bergamote
Floral
Benzyl Acetate
Hexyl Cinnamic Ald.
Géranium
Linalol
Lysméral
Fruity
Ald. C14 (Peach)
Ald C18 (Coco)
Balsamic
Benzyl Salicilat
Musky
Galaxolide (Withe Musk)
Amber
Ambroxan
Trisamber
Woody
Timbersilk
Patchouli HE
Palisandin
Powdery Sweet
Vanilline
---
---
---
Smelling
---
Hesperide
Petit Grain Bergamot: The Bergamot tree is a small tree of the Rutaceae family traditionally used to calm spasms and pain. After distillation of its leaves, twigs and buds, a 100% pure and natural essential oil is obtained with a fresh and fruity fragrance. This essence is ideal for balancing the nervous system.
Floral
Benzyl Acetate is the smell of the top scent of jasmine and is present in jasmine essential oil.
It is found naturally in many flowers.
Ald. Hexyl Cinnamic has jasmine, rose, geranium, leaf facets.
Geranium HE has a very floral scent, with more or less pronounced notes of rose.
Linalool has a very floral and fresh smell, it is the main constituent of rosewood (around 90%).
Lysmeral has a fresh scent with lily of the valley, lilac facets.
Fruity
Ald. C18 has a coconut, creamy, milky, sweet smell.
Ald. C14 has a fruity, peachy, creamy odor.
Balsamic
Benzyl salicilate has a solar, fatty, sweet, spicy odor.
Remember the beach and the solar amber.
Musk
Galaxolide or white musk has a sweet, clean, powdery, fruity smell.
Some people are anosmic to musks.
Amber
Ambroxan is obtained from scrareol, a natural compound extracted from clary sage.
Ambroxan is the exact representation of ambergris.
Trisamber has a very powerful scent of amber wood
Woody
Timbersilk has a woody, warm, amber, silky scent.
Patchouli HE (Pogostemon cablin) has a woody, earthy, damp, dark, dusty odor.
Method of production: steam distillation of the twigs
Main constituents patchoulol, alpha and beta-bulnesene
Plant native to the region encompassing Malaysia, Indonesia and
in the Philippines, patchouli is now cultivated in all warm regions of the world, and especially, by virtue of its origin, in Southeast Asia. Popular with Asians, patchouli is very popular for its essential oil rich in aromatic substances, and in particular in patchoulol.
Palisandin adds an earthy element, characteristic of patchouli, confers iris-like elements.
Powdery Sweet
Vanillin is an aromatic aldehyde found in vanilla pods, one pod contains between 1.6 - 1.8%
Comments
No comment at this time!
Leave your comment