Energy balls with dates and coconut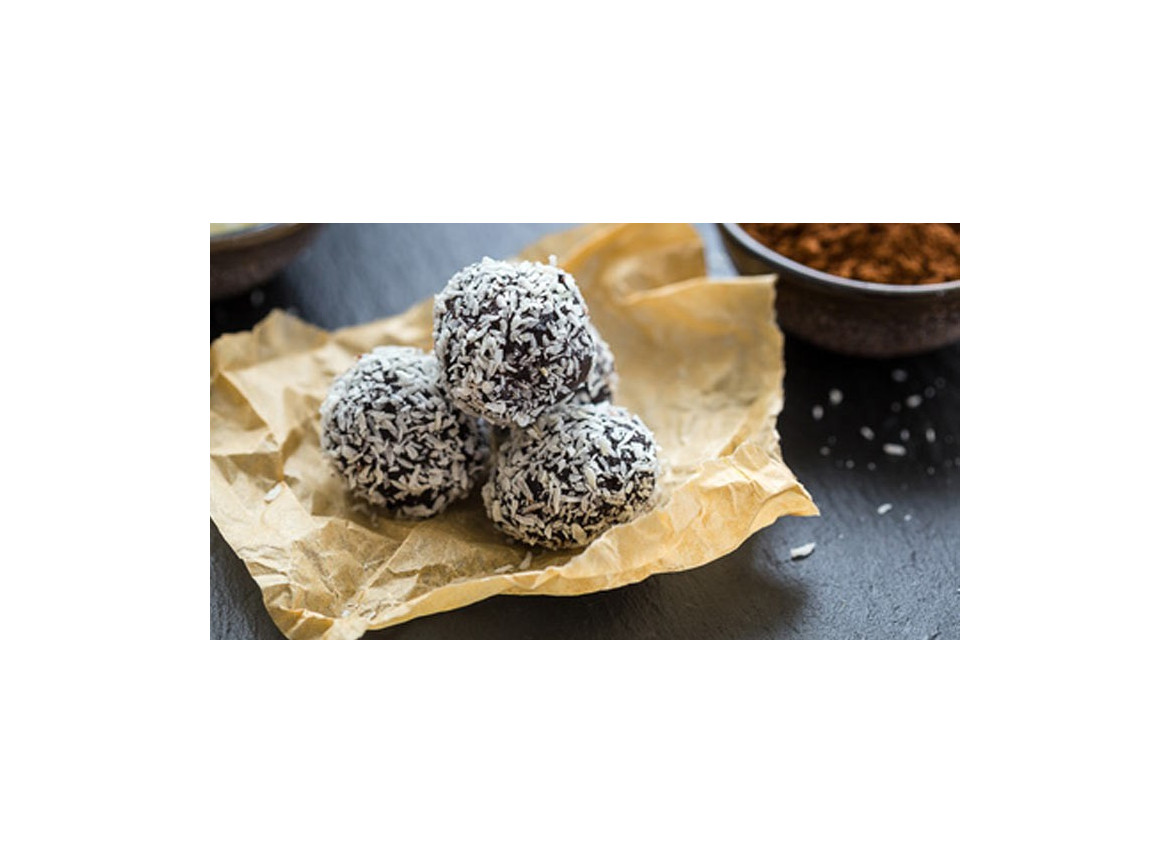 Preparation time 30 '
Cooking time 0 '
Number of people 4
Ingredients
200gr of dates
60gr of sunflower seeds
2 teaspoons of cocoa powder
A little vanilla extract
Grated coconut
Preparation of the recipe
Soak the dates in warm water for 15 minutes.
Drain and remove the stones.
Place the dates cut in 2 in the bowl of your robot with the seeds, cocoa and vanilla.
Mix until a dough is obtained.
Form balls with your hands.
Roll the balls in the grated coconut.
Store in an airtight box.
Comments
No comment at this time!
Leave your comment