Croissants almond paste and chocolate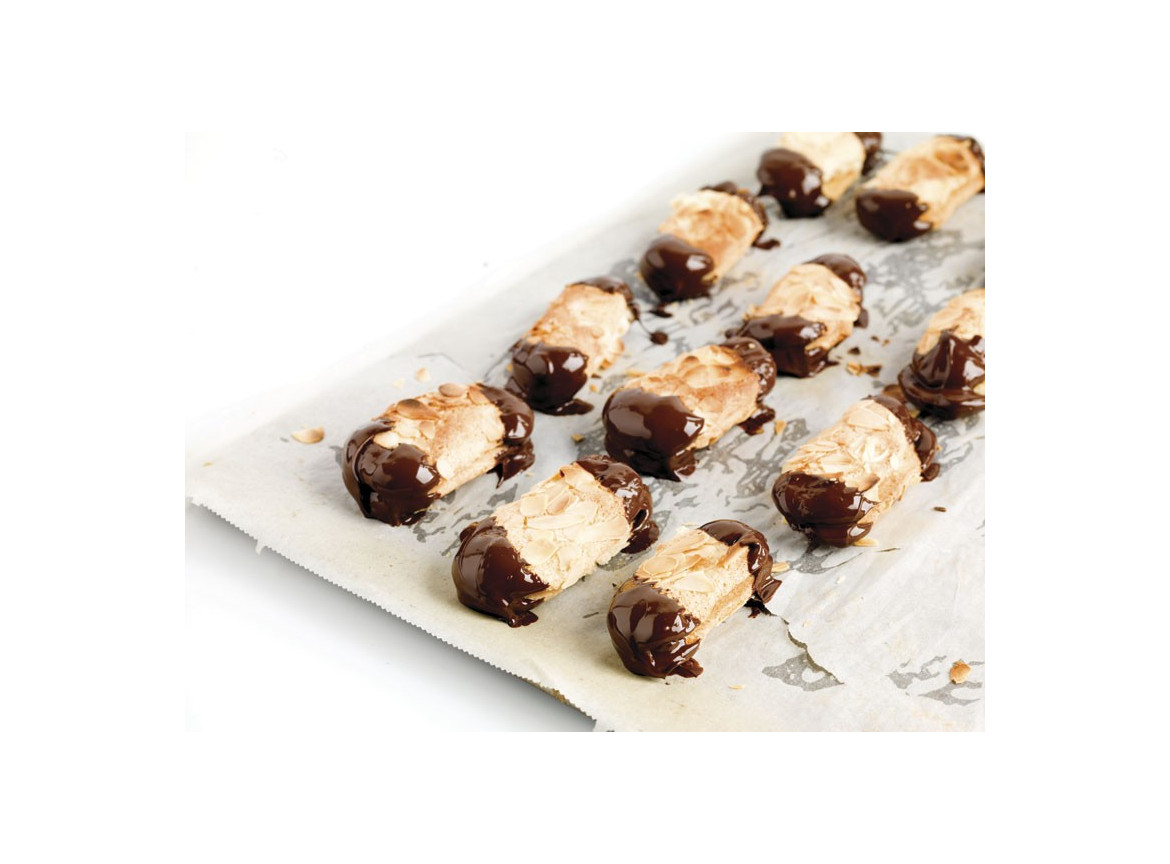 Preparation time 30'
Cooking time 12'
Number of people +-20 pieces
Ingredients
200g marzipan or almond paste
100 g flaked almonds
100 g ground almonds
100g of flour
30 g of arrowroot starch (or corn starch)
60 g cane sugar
1 sachet of vanilla sugar
8 cl of almond milk
1 pinch of bicarbonate
1 pinch of salt
120 g of dark chocolate "Belledonne" (or other vegan chocolate)
Preparation of the recipe
Preheat the oven to 180 ° C (th; 6).
In a bowl, combine the following solid ingredients: almond powder, flour, baking soda, sugars, starch and salt. Then add the marzipan cut into pieces and the milk, then knead until you obtain a homogeneous paste. (Be careful the dough sticks!).
Place the slivered almonds in a deep plate.
Take small pieces of dough and form small croissants using your hands.
Roll each croissant into the flaked almonds and place on a baking sheet lined with baking paper.
Bake for 10-12 minutes, or until croissants are golden brown. Take out of the oven and let cool down.
Heat the chocolate in a bain-marie. When the cookies are cold, dip the ends in the melted chocolate. Let the chocolate harden.
Comments
No comment at this time!
Leave your comment