Roasted cucumbers, caper and dill sauce.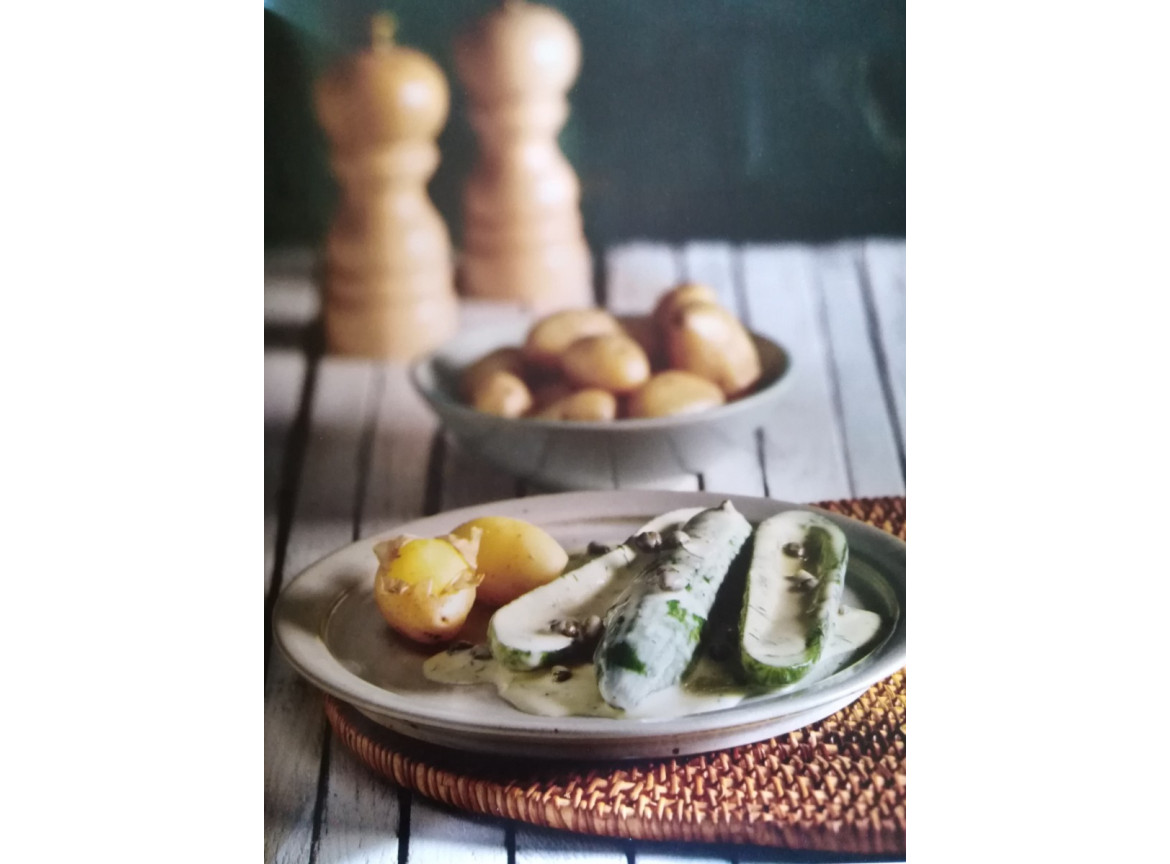 Preparation time 20 '
Cooking time 20 '
Number of people 4
Ingredients
800g of firm potatoes
1kg of cucumbers
Salt
Pepper
1 teaspoon of cumin
2 tablespoon vegetable margarine
1 teaspoon of brown sugar
250ml of soy cream cuisine
2 tablespoons mustard
1 teaspoon of starch
1 bouquet dill
60gr of capers
1 dash of vinegar or lemon juice
Preparation of the recipe
Wash the potatoes and boil them in slightly salted water with cumin.
Wash the cucumbers, cut in half lengthwise and remove the seeds with a spoon.
Melt the margarine in a large saucepan and sauté the cucumber with the brown sugar for 10 minutes, until translucent. Add the cooking soy cream and mustard and continue cooking the cucumber for 10 minutes over medium heat.
Dissolve the starch in a little cold water and add to the preparation without stirring.
Chop the leafy dill and mix with the capers.
Season with salt and pepper, season with vinegar or lemon juice.
Serve cucumber with potatoes and serve with fried soy sausages.
In Same Category
Related by Tags
Comments
No comment at this time!
Leave your comment